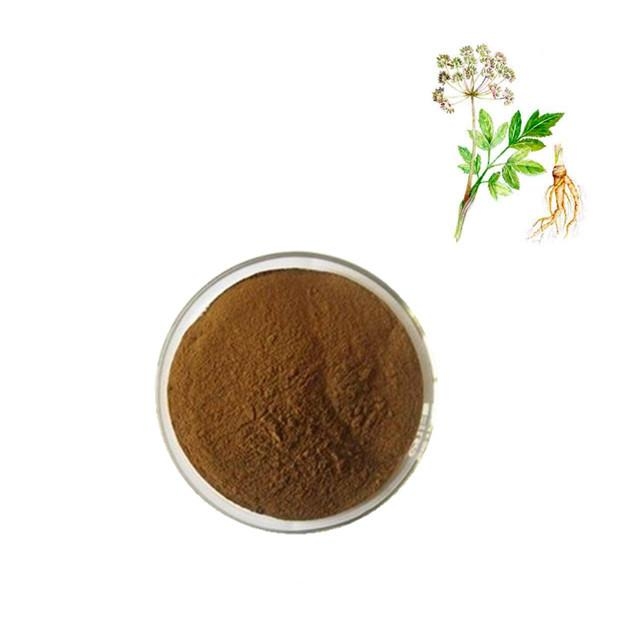 当归提取物
品名: 当归提取物
提取部位: 根
颜色: 棕色粉末
规格: 藁本内酯1%-3%
检测方式: HPLC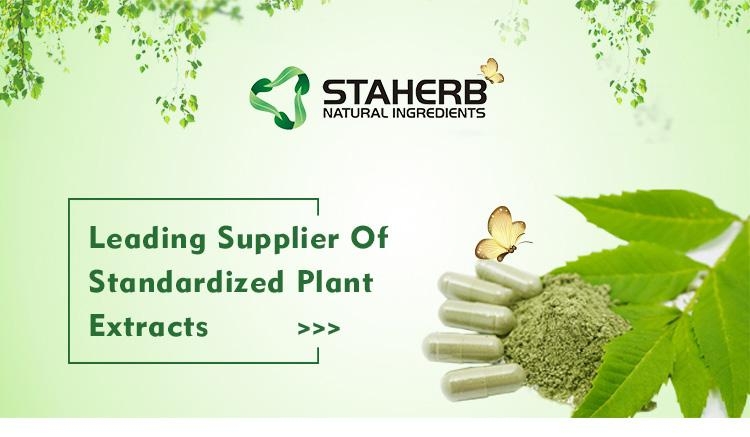 当归提取物是一种用于补血活血,调经止痛,润肠通便,血虚萎黄,眩晕心悸,月经不调,经闭痛经,虚寒腹痛,肠燥便秘,风湿痹痛,跌扑损伤,痈疽疮 疡的植物提取物。
当归提取物
别名:干归、正丁基
提取部位:根部 外观:淡棕黄色精细粉末
规格:藁本内酯1%,藁本内酯1.5%,藁本内酯1.7%;当归提取物4:1,当归提取物5:1,当归提取物10:1.
2、功能特征
当归提取物是一种用于补血活血,调经止痛,润肠通便,血虚萎黄,眩晕心悸,月经不调,经闭痛经,虚寒腹痛,肠燥便秘,风湿痹痛,跌扑损伤,痈疽疮 疡的植物提取物。
3、当归提取物功效
除粉刺 美白 护发
产品详询:13657416805
参考文献:
1.

Han Bok K, Byeong Ki L: Inhibition of osteoclast differentiation and bone resorption by rotenone, through down-regulation of RANKL-induced c-Fos and NFATc1 expression. Bone. 2010, 46: 724-731. 10.1016/j.bone.2009.10.042.

2.

Boyle WJ, Simonet WS, Lancey DL: Osteoclast differentiation and activation. Nature. 2003, 423: 337-342. 10.1038/nature01658.

3.

Arai F, Miyamoto T, Ohneda O, Inada T, Sudo T, Brasel K: Commitment and differentiation of osteoclast precursor cells by the sequential expression of c-Fms and receptor activator of nuclear factor kappaB (RANK) receptors. J Exp Med. 1999, 190: 1741-1754. 10.1084/jem.190.12.1741.

4.

Suda T, Takahashi N, Udagawa N, Jimi E, Gillespie MT, Martin TJ: Modulation of osteoclast differentiation and function by the new members of the tumor necrosis factor receptor and ligand families. Endocr Rev. 1999, 20: 345-357. 10.1210/edrv.20.3.0367.

5.

Kobayashi N, Kadono Y, Naito A, Matsumoto K, Yamamoto T, Tanaka S: Segregation of TRAF6-mediated signaling pathways clarifies its role in osteoclastogenesis. EMBO J. 2001, 20: 1271-1280. 10.1093/emboj/20.6.1271.

6.

Hotokezaka H, Sakai E, Kanaoka K, Saito K, Matsuo K, Kitaura H: U0126 and PD98059, specific inhibitors of MEK, accelerate differentiation of RAW264.7 cells into osteoclast-like cells. J Biol Chem. 2002, 277: 47366-47372. 10.1074/jbc.M208284200.

7.

Matsuo K, Galson DL, Zhao C, Peng L, Laplace C, Wang KZ: Nuclear factor of activated T-cells (NFAT) rescues osteoclastogenesis in precursors lacking c-Fos. J Biol Chem. 2004, 279: 26475-26480. 10.1074/jbc.M313973200.

8.

David JP, Sabapathy K, Hoffmann O, Idarraga MH, Wagner EF: JNK1 modulates osteoclastogenesis through both c-Jun phosphorylation-dependent and –independent mechanisms. J Cell Sci. 2002, 115: 4317-4325. 10.1242/jcs.00082.

9.

Lee SE, Woo KM, Kim SY, Kim HM, Kwack K, Lee ZH: The phosphatidylinositol 3-kinase, p38, and extracellular signal-regulated kinase pathways are involved in osteoclast differentiation. Bone. 2002, 30: 71-77.

10.

Takayanagi H, Kim S, Koga T, Nishina H, Isshiki M, Yoshida H: Induction and activation of the transcription factor NFATc1 (NFAT2) integrate RANKL signaling in terminal differentiation of osteoclasts. Dev Cell. 2002, 3: 889-901. 10.1016/S1534-5807(02)00369-6.

11.

Matsuo K, Owens JM, Tonko M, Elliott C, Chambers TJ, Wagner EF: Fos is a transcriptional target of c-Fos during osteoclast differentiation. Nat Genet. 2000, 24: 184-187. 10.1038/72855.

12.

Nakashima T, Takayanagi H: Osteoimmunology: cross talk between the immune and bone systems. J Clin Immunol. 2009, 29: 555-567. 10.1007/s10875-009-9316-6.

13.

Zhao Q, Wang X, Liu Y, He A, Jia R: NFATc1: function in osteoclasts. Int J Biochem Cell Biol. 2010, 42: 576-579. 10.1016/j.biocel.2009.12.018.

14.

Grigoriadis AE, Wang ZQ, Cecchini MG, Hofstetter W, Felix R, Fleisch HA: c-Fos: a key regulator of osteoclast-macrophage lineage determination and bone remodeling. Science. 1994, 266: 443-448. 10.1126/science.7939685.

15.

Su YW, Chiou WF, Chao SH: Ligustilide prevents LPS-induced iNOS expression in RAW 264.7 macrophages by preventing ROS production and down-regulating the MAPK, NF-κB and AP-1signaling pathways. Int Immuno Pharmacol. 2011, 11: 1166-1172. 10.1016/j.intimp.2011.03.014.

16.

Yang C, Niu S, Lifeng Y: The aqueous extract of Angelica sinensis, a popular Chinese herb, inhibits wear debris-Induced Inflammatory osteolysis in mice. J Surg Res. 2012, 176: 476-483. 10.1016/j.jss.2011.08.011.

17.

Wang H, Li W, Li J: The aqueous extract of a popular herbal nutrient supplement, Angelica sinensis, protects mice against lethal endotoxemia and sepsis. J Nutr. 2006, 136: 360-

18.

Kim K, Kim JH, Lee J, Jin HM, Lee SH, Fisher DE: Nuclear factor of activated T cells c1 induces osteoclast-associated receptor gene expression during tumor necrosis factor-related activation-induced cytokine mediated osteoclastogenesis. J Biol Chem. 2005, 280: 35209-35216. 10.1074/jbc.M505815200.

19.

Matsumoto M, Sudo T, Saito T, Osada H, Tsujimoto M: Involvement of p38 mitogen-activated protein kinase signaling pathway in osteoclastogenesis mediated by receptor activator of NF-kappa B ligand (RANKL). J Biol Chem. 2000, 275: 31155-31161. 10.1074/jbc.M001229200.

20.

Takayanagi H: Osteoimmunology. Nat Rev Immunol. 2007, 7: 292-304. 10.1038/nri2062.

21.

Iotsova V, Caamano J, Loy J, Yang Y, Lewin A, Bravo R: Osteopetrosis in mice lacking NF-kappaB1 and NF-kappaB2. Nat Med. 1997, 3: 1285-1289. 10.1038/nm1197-1285.

22.

Hayden MS, Ghosh S: Signaling to NF-κB. Genes Dev. 2004, 18: 2124-2195.

23.

Crotti TN, Flannery M, Walsh NC, Fleming JD, Goldring SR, McHugh KP: NFATc1 regulation of the human beta 3 integrin promoter in osteoclast differentiation. Gene. 2006, 372: 92-102.

24.

Kim Y, Sato K, Asagiri M, Morita I, Soma K, Takayanagi H: Contribution of nuclear factor of activated T cells c1 to the transcriptional control of immunoreceptor osteoclast-associated receptor but not triggering receptor expressed by myeloid cells-2 during osteoclastogenesis. J Biol Chem. 2005, 280: 32905-32913. 10.1074/

25.

Matsumoto M, Koqawa M, Wada S, Takayangi H, Tsujimoto M, Katayama S: Essential role of p38 mitogen-activated protein kinase in cathepsin K gene expression during osteoclastogenesis through association of NFATc1 and PU.1. J Biol Chem. 2004, 279: 45969-45979. 10.1074/jbc.M408795200.

26.

Ikeda F, Nishimura R, Matsubara T, Tanaka S, Inoue J, Reddy SV: Criticalroles of c-Jun signaling in regulation of NFAT family and RANKL-regulated osteoclast differentiation. J Clin Invest. 2004, 114: 475-484. 10.1172/JCI200419657.
27.

Wagner EF, Eferl R: Fos/AP-1 proteins in bone and the immune system. Immunol Rev. 2005, 208: 126-140. 10.1111/j.0105-2896.2005.00332.x.

28.

Mohamed S: Interleukin-10 inhibits RANKL-mediated expression of NFATc1 in part via suppression of c-Fos and c-Jun in RAW264.7 cells and mouse bone marrow cells. Bone. 2007, 41: 592-602. 10.1016/j.bone.2007.05.016.