Chlorogenic acid is a phenolic natural product isolated from the leaves and fruits of dicotyledonous plants,including the coffee bean. The ester of caffeic acid with quinic acid,is one of the most abundant polyphenols in the human diet with coffee, fruits and vegetables as its major sources. Its antioxidantand anticarcinogenic properties have been well established in animal studies.Besides,it's widely used as raw materials in drugs, health care products, cosmetics and so on.
Ⅰ. Basic Introduction
| | | | |
| --- | --- | --- | --- |
| Product name | Chlorogenic Acid | Specification | Chlorogenic acid 5-98%(10% 25% 30% 50% 90%) (HPLC) |
| Molecular formula | C16H18O9 | CAS No | 327-97-9 |
| Einecs No | 206-325-6 | Molecular weight | 354.31 |
| Solubility | Good solubility in water | Melting point | 205-209 |
| Appearance | Fine crystal powder | Density | 1.28 g/cm3 |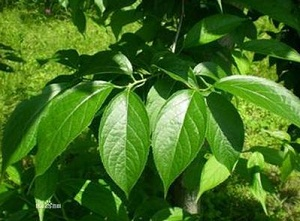 Ⅱ.Description of chlorogenic acid
a) Has a wide range of biological effects, from insect resistance to human health
b) An important factor in plant metabolism
c) An antioxidant and has anti-fungi effectivity,stronger than the antibacterial
effectivity
d) An ester of caffeic acid and quinic acid, a major phenolic compound in coffee,
the daily intake of coffee drinkers is 0.05-0.1g
e) Strong antioxidants in vitro and could therefore be contribute to the prevention of disease caused by free radicals Chlorogenic acid, an ester of caffeic acid and quinic acid, is a major phenolic compound in coffee, but is also found widespread in plants and can be isolated from the leaves and fruit . This compound, long known as an antioxidant, also slows the release of glucose into the bloodstream after a meal.
f) Structurally, chlorogenic acid (CGA) is the ester formed between caffeic acid and (L)-quinic aicd(1L-1(OH),3,4/5-tetrahydroxycyclohexanecarboxylic acid). Isomerisation of the quinic acid in position 3, (3-CQA),4 (4-CQA) and 5 (5-CQA). Isomerisation at position 1 has not yet been reported. Isomers of chlorogenic acid are found in potatoes. They are 4-O-caffeoylquinic acid(crypto-chlorogenic acid), 5-O-caffeoylquinic acid (neo-chlorogenic acid), 3,4-dicaffeoylquinic acid and 3,5-dicaffeoylquinic acid.
Ⅲ.Functions
a) Can be used as anti-infectious active ingredient
b) Has wide anti-virus, anti-bacteria effects
c) Has relatively lower toxicity and side-effects
d) Has obvious anti-infectious effects.
e) Due to its obvious anti-infectious effects, it not only can be used in pharmaceutical field but also can be used widely in many other fields like food, feed additives and cosmetics.
f) Chlorogenic Acid—Best ingredients for cosmetic product
g) Chlorogenic acid and caffeic acid are antioxidants in vitro and might therefore contribute to the prevention of Type 2 Diabetes Mellitus and cardiovascular disease. h)Chlorogenic acid has been proven in animal studies in vitro to inhibit the hydrolysis of the glucose-6-phosphate enzyme in an irreversible fashion.The studies also confirmed a reduction in blood glucose evels and an increase in the intrahepatic concentrations of glucose-6-phosphate and of glycogen.
Ⅳ.Contact
Company Introduction
Address: Room 202, Building B8, Huanchuang Enterprise Square, Lugu Street, Yuelu District, Changsha City, Hunan Province
Website: http://www.staherb.cn/
Business scope: Biotechnology, research and development of plant extracts (can be used in the field of pharmaceutical and health products, cosmetics, feed additives and biological pesticide production and development)
Main products: Eucommia extract - chlorogenic acid (5%-98%), ursolic acid (25%-98%), corosolic acid (1%-98%), bitter amygdalin (50%-98%), epimedoside (10%-98%) and other standardized high-purity plant extracts.
If you wanna know more about us, please feel free to contact me at:
Whatsapp: +86 13548561509
Email: staherb18@staherb.cn
or you can send me online message if it's convenient for you.
We look forward to cooperating with you!